Fractora™ treats moderate to deep wrinkles with multiple heating options unique to patient needs. This innovative laser device is safe to treat the face, neck and ethnic skin. With Fractora™, patients can correct skin issues such as pigmentation problems, photo damage, sagging and more.
---
The most advanced fractional radio frequency (RF) treatment, Fractora™ delivers anti-aging results via skin resurfacing and ablation.
THE FRACTORA PROCEDURE
How is the treatment performed?
---
This fractionated radiofrequency treatment stimulates the collagen to plump the under carpet of your skin and promotes cell renewal. All of this improves the look of wrinkles, skin tone and texture of your skin dramatically. After your treatments, you'll be sure to look youthful and radiant.

Delivering radio-frequency energy to your skin through a set of pins, localized heat is gently applied through the Fractora™ pins in sub-dermal tissue, promoting collagen production.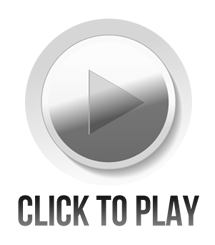 LEARN MORE
---
Candidates
Candidates for Fractora™ are those that wish to improve the appearance of their deep wrinkles, scars, stretch marks, skin irregularities, or visible blood vessels. The Fractora procedure can be used for full face and neck treatment, as well as on the upper eyelid forehead, cheeks, mouth, neck, and hands.
Type of Anesthesia
Fractora™ is a non-invasive procedure, and requires only topical anesthetic to avoid any discomfort during treatment.
Pain Factor
The Fractora™ procedure involves a mild warming sensation, and you should not experience significant pain during or after treatment.
---
Length of Procedure
Fractora™ treatments are typically delivered in a series of three to six sessions, with four to six weeks in between in each session. However, noticeable improvement can be seen two weeks following the first treatment.
Recovery
There is very little to no down-time for Fractora™ patients, and most patients can return to their daily activities shortly after treatment. Keeping the area well hydrated and following your physician's post-op instructions will ensure a smooth recovery.
Post-op Results
The results of Fractora™ treatment can last up to a year. The treated area begins to naturally age again over the years, leading many patients to choose maintenance treatments to sustain their results.