CelluTite™ uses gentle radiofrequency electrical energy to reduce cellulite nodules and improve the appearance of uneven skin. CelluTite™ emits RF (radiofrequency) energy and the applicator measures skin temperature at all times, cutting off the RF energy when the end points are met.
---
Cellulite reductions of 30-70% can be achieved in a single CelluTite™ treatment, with results that last several years.
THE CELLUTITE™ PROCEDURE
How is the treatment performed?
---
The CelluTite™ applicator is used to first coagulate and flatten the nodules. The RF energy from the tip melts the fat under the nodule, reducing and eliminating the nodule. CelluTite™ is a single treatment with a three-step procedure performed in approximately one hour. The cellulite to be treated has local anesthesia injected into it, rendering the CelluTite™ treatment painless.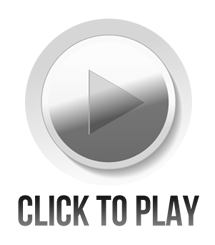 LEARN MORE
---
Candidates
Candidates for CelluTite™ are patients that have the realistic expectation of a 20 to 50% reduction in the appearance of cellulite. There are few contraindictions to CelluTite™ treatments, however those that are pregnant, have a pacemaker, or with infected lesions are recommended to abstain.
Type of Anesthesia
Local anesthetic is usually applied for those undergoing CelluTite™ treatments, with very minimal to no pain during the procedure.
Pain Factor
The CelluTite™ procedure involves virtually no pain, as your physician will administer local anesthetic to avoid any pain or discomfort.
---
Length of Procedure
Each zone takes approximately 20 to 30 minutes to treat. Treatments occur once a week for 4-8 weeks, the average number of treatments is 6. At the end of six weeks, generally 20% to 50% or more improvement is generally achieved.
Recovery
None of the applicators used in the SpaMedica cellulite treatment have any significant downtime or risk.
Post-op Results
Patients can expect an average of 20% to 50% improvement after a series of treatments. Most patients achieve 30% to 50% reduction following the program.