FaceTite™ utilizes bipolar radio frequency technology to firm facial tissues. Unlike other skin tightening procedures, FaceTite™ delivers bipolar RF energy, which allows for greater precision and control. Similar to facial liposuction, FaceTite™ can also liquefy small amounts of excess fat to accentuate facial features.
---
FaceTite™ radiofrequency-assisted liposuction is the use of gentle radiofrequency electrical energy to internally coagulate and liquefy fat cells and blood vessels.
THE FACETITE™ PROCEDURE
How is the treatment performed?
---
FaceTite™ is a completely non-surgical skin tightening procedure that utilizes targeted radiofrequency energy to tighten the skin from within the dermis. The treatment is performed under local anesthetic so the patient feels nothing as the small hand-held applicator passes radiofrequency energy through an internal electrode. There are no incisions, only tiny pin-pricks that heal within days.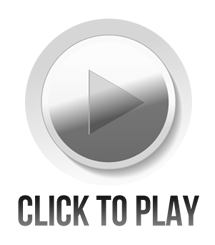 LEARN MORE
---
Candidates
You may be a candidate for FaceTite™ skin tightening treatment if you are interested in improving the appearance of drooping skin around your brows, mid-face, chin, and jawline. Those who would like to achieve substantial skin firming results without opting for an invasive surgery may also be good candidates. Dr. Mulholland will advise you on whether minimally invasive facial procedures are right for you during your consultation.
Type of Anesthesia
A local anesthetic is usually applied during the FaceTite™ treatment. If FaceTite™ is being combined with other facial rejuvenation or body contouring procedures, some individuals may require general anesthesia if it is determined by Dr. Mulholland that your require it during your consultation for FaceTite™.
Pain Factor
The FaceTite™ procedure involves a very minimal amount of pain, particularly when treated in conjuction with local or general anesthetic. You may experience some mild bruising and pain during the recovery period, however can be easily treated by following your physician's post-op advice.
---
Length of Procedure
FaceTite™ typically takes approximately 30 minutes per area and it is quite common for multiple areas to be treated.
Recovery
It is possible for some bruising and swelling to occur after a FaceTite™ procedure, however these side effects will subside within a few days of completing your treatment. Supplementing your recovery plan with medication can be an effective way of addressing these side effects, under strict advice from your physician. There is very little downtime following a FaceTite procedure, and you will be able to resume to your daily activities a few days following your treatment..
Post-op Results
You can expect long-lasting, natural-looking results after undergoing FaceTite™ treatment. Radio frequency skin tightening can firm the jawline, lift the brows, and raise the mid-face to restore firmer, younger-looking skin. Patients can begin to see skin tightening results with this minimally invasive facial rejuvenation procedure soon after the procedure is complete. Long-lasting and natural-looking results can be expected after completing a FaceTite™ treatment.